Freshman arrested on marijuana charges
Freshman Peter Moran, 18, was arrested on on Friday, Feb. 19 with 58.4 grams of marijuana allegedly in his possession.  The street value, according to Hamden Police, was $1,160.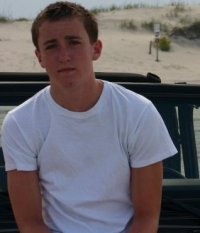 According to Associate Vice President for Public Relations John Morgan, Moran has been "suspended from the university pending the outcome of his disciplinary hearing."
Moran, from Parlin, N.J., was released with a written promise to appear in court, and charged with possession of marijuana, possession of marijuana with intent to sell, and possession of drug paraphernalia.
Hamden Police were called to the scene at 2:30 p.m. after Quinnipiac security detained Moran.
Moran will appear in Meriden Superior Court on March 9.
This is the second major drug arrest to occur on campus in the last month, as freshman Mathew Scherl was expelled after cocaine and marijuana were discovered in his Perlroth dorm room.
Stay with QUChronicle.com for updates on this breaking story.