Clad in plaid
Bobcats not only woke up to a beautiful, sunny Tuesday morning but also a campus plastered in "Quinnipiac Plaid."
The university introduced "Quinnipiac Plaid" as a new tartan design that will serve as a timeless symbol denoting to the strong sense of community, pride and national prominence, according to a press release sent out Tuesday morning.
Tartan means the design can be viewed vertically and horizontally and be the same.
According to an email that was sent to the entire undergraduate community early Tuesday morning, the new design articulates clear differentiation from Qu's peers while providing the University more recognition and another way to showcase the school's new brand.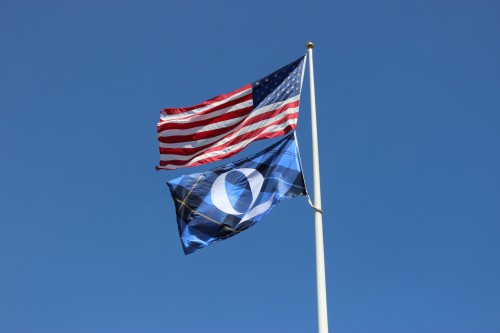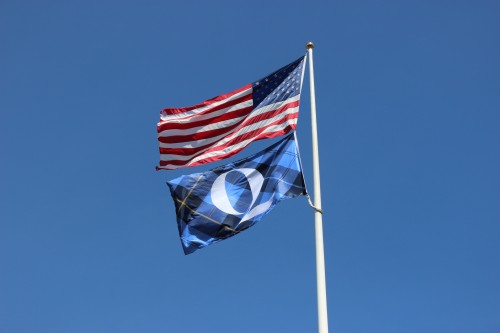 Students lined up on Bobcat lawn to participate to win prizes with the plaid logo. There were water bottles, coffee mugs, flags and T- shirts to market the new plaid stamp.
Students thought the plaid was very unexpected and very sudden. Katie Rosell, a freshman game design major woke up to the email announcing the change.
"Nothing was the same," Rosell said. "I see this banner on the email that is plaid and a nice little 'Q' on it, and now the flagpole has the new flag with the Quinnipiac plaid on it. So I really don't know how I feel about it. It's pretty sudden."
Keith Rhodes, vice president of brand strategy & integrated communications spearheaded the Quinnipiac plaid branding and explains that the process was not overnight.
"This Quinnipiac Plaid has been a work in progress for over a year," Rhodes said. "In fact, it has been shared with student government, with various student groups for testing. It has been shared with the parent's council. It was designed using colors which are Quinnipiac navy, York Hill sky blue and Bobcat gold."
According to the email, The new plaid design was more than a year in the making and combines the three university colors — Quinnipiac Navy, York Hill Sky Blue and Bobcat Gold — as well as a touch of gray to provide a modern sensibility and aesthetics.
Sophomore journalism major Rachel Durand likes the new look the plaid brings to the university logo.
"The Quinnipiac plaid is a new initiation from the brand strategy department, and I think it's really good for the school because it puts us on the map and gives us a more distinct look," Durand said.
Leah Mueller a sophomore business management major thinks the plaid leaves a lot to be desired.
"What's the point of the plaid," she asked. "That's my question. I get the tartan thing, kind of, but I just really don't understand the story behind the plaid and why now? It just doesn't really make sense. And why are the cups plaid? Why is that the only plaid thing in the school? Is it going to be in the uniforms now? Where's it going? Where is the plaid going?
The idea is really to give the university energy and vitality outside of the normal standard colors, that other universities typically have, according to Rhodes.
"We are blending these colors into a pattern. It represents the crossroads that we all are on in life but we weave together a beautiful pattern," Rhodes said. "It is also impactful. We are one of the very few universities that have a plaid."
Reporting by Hannah  Feakes, Victoria Simpri and Kelly Ryan