University creates new LLCs for next year
Residential Life will be adding two new Living Learning Communities (LLCs) to campus in the fall semester of 2017 according to the director of residential life, Mark DeVilbiss.  The Creative Artists and Social Justice LLCs will be located in the Commons Residence Hall. In addition, the preexisting Global LLC will be relocated from Sahlin Hall to Commons as well.
[media-credit name="Julia Gallop" align="alignright" width="300″]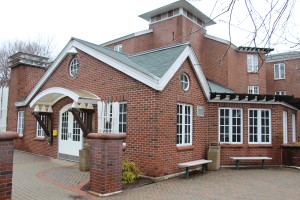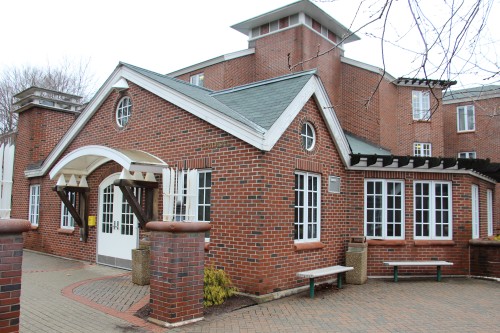 [/media-credit]
Totaling at eight LLCs, the freshman class of 2021 will have a variety of different options for rooming. Besides the Global LLC, Quinnipiac is already home to the LiveWell, Communications 3+1, Business 3+1, Honors and Nursing LLCs.
Students that opt into the Global, Social Justice and Creative Artists will be housed in a specific area of Commons and will share similar classes.
"We arrived at these specific themes and topics based on interests from students and interests from faculty members," DeVilbiss said. "We've had good success with our six Living Learning Communities so we wanted to enhance the program."
The new options will be offered to freshmen during the housing process. Although programs such as the 3+1 housing require a specific major and track to be considered for the cohort, the new communities will accept a diverse group of majors that maintain similar interest in a topic.
"The Creative Artists (LLC) is for students who are in creative or performing arts, game design, anything with like a graphic design, while the Social Justice LLC has to do with domestic issues such as race, ethnicity, gender, sexual orientation, class, religion, ability, citizenship, political ideology and other identities," DeVilbiss said. "It's not limited; it's a wide variety of majors."
Alicia Leo, freshman 3+1 communications major, is currently living in her respective cohort in the Dana residence hall.
"I decided to do cohort housing because I wanted to be surrounded by people that had the same coursework as me," Leo said. "I was nervous about going into the 3+1 in the first place, taking an extra class every semester, and I was scared I was going to be surrounded by people who were loud all the time and didn't really get that I had coursework to do."
After almost a full year of living with people in the same program, Leo expressed how happy she was with her decision.
"I feel like people could benefit from it, I feel like it's a good opportunity to make friends with people who have the same interests as them," she said. "I would absolutely recommend cohort housing."
Specialized residential assistants (RAs) have also been chosen for each of these LLCs.
"We think that the RAs will really enhance the program," DeVilbiss said. "That combination of factors altogether we think will really make for a good experience for students."
Currently all LLCs are available for freshmen only, but research has been put into extending these housing options to sophomores and upperclassmen in the future.
"There's a lot of research on the impact of Living Learning Communities on student experience across the nation at colleges in general and they are positively associated with student satisfaction, student persistence with enhanced academic performance," DeVilbiss said. "So far we haven't enacted (sophomore LLCs), but it's definitely something we're considering for the future."
Rebecca Gotthelf, freshman physician assistant major, currently lives in the Commons residence hall. Although the LLCs will only take up a part of Commons, it will have an effect on what has since been the home to a majority of the freshman class.
"I chose commons because I liked the rooms and thought it would be the easiest way to meet new people," Gotthelf said. "I think adding LLCs will affect the social environment, but I don't think it will affect the experience students like myself would have making friends."
The Global, Social Justice and Creative Artists communities will be available for the first time to the freshmen class of 2021. There is a limited set of beds available for each cohort, so it is suggested that those who are genuinely considering it to express interest as soon as the application opens.
"I would just encourage all first year students to consider it and imagine what it would be like to live in a community with people who have the same interests or shared major," DeVilbiss said. "It would help to build a sense of unity and connection to QU."