Thomas Aldworth no longer with the Quinnipiac men's ice hockey team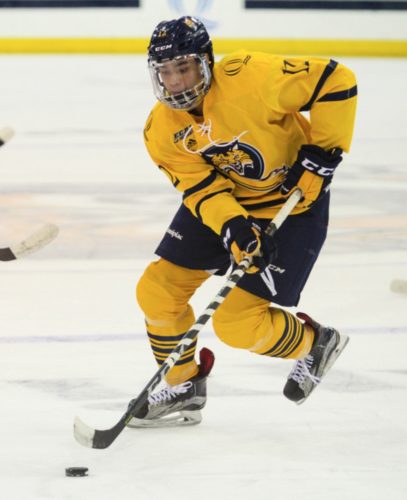 Justin Cait
January 10, 2018
Junior forward Thomas Aldworth is no longer a member of the Quinnipiac men's ice hockey team, confirmed to The Chronicle on Wednesday, Jan. 10.
"Thomas Aldworth is no longer on the team. We don't have a comment," a team representative said on Wednesday.
Aldworth declined to comment on the current situation as well.
[media-credit name="Chronicle File Photo" align="alignright" width="300″]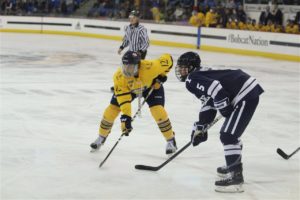 [/media-credit]Despite not playing since Dec. 9 against Maine, Aldworth was in and out of Quinnipiac's lineup this season, first as a result of an arm laceration injury suffered on Nov. 3 against Cornell, then as a healthy scratch following a game against RPI on Nov. 10.
He totaled one goal and two assists in 11 games played for the Bobcats in 2017-18 and ended his Quinnipiac career with 17 goals, 15 assists and 32 points in 78 games.
The Chronicle will provide more details on the situation as more information is availble.