University on native land considers minor in Indigenous studies
Currently, there are at least 75 major programs and 112 minor programs in Native American and Indigenous studies at universities across America, but Quinnipiac University, an institution bearing the name of a Native American tribe, is not one of them.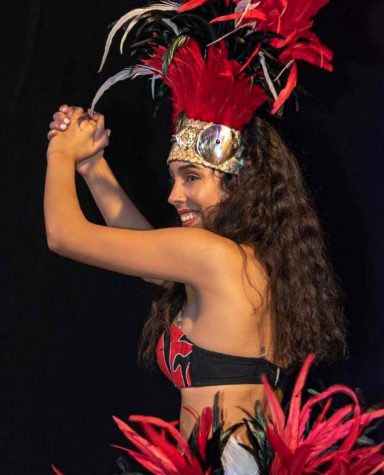 Gabriella Colello, a junior legal studies and political science double major, set out to change that by proposing an Indigenous Studies minor at Quinnipiac.
Colello, a Pacific Islander, said when she arrived on campus, it bothered her that the university bears the name Quinnipiac but is otherwise indifferent to its heritage.
"It's similar to naming a Jeep the 'Jeep Cherokee' and then not doing anything for Native Americans," Colello said. "It is kind of just a marketing ploy. It's not an 'honoring' title."
Native American Indigenous Studies (NAIS) programming is offered at many other institutions, including the University of Connecticut (UConn). Over winter break, Colello compiled a list of similar programs in the region and lined up the curriculum with courses that are already offered at Quinnipiac.
"My whole goal has been to show that we have some of the starting courses but not to use that planning as an excuse to not hire Indigenous faculty and increase course offerings," Colello said.
In addition to Colello's work, Quinnipiac is working with Akomawt Educational Initiative to help the university create an academic setting that includes Native American studies. Akomawt is a group that supplies educators with the tools to implement Native American curriculum.
Sean Duffy, professor of political science and director of the Albert Schweitzer Institute, agreed that adding the minor at Quinnipiac would be a starting point for other initiatives to make the university more inclusive.
"Our name is an Indigenous name," Duffy said. "If we are going to use the name, we need to be aware of who the Quinnipiac were and still may be, the history of the land, all those kinds of things."
The Quinnipiac tribe lived in South-Central Connecticut along the banks of Connecticut's rivers before the English invaded.
Colello compiled her research in a 12-page proposal document called, "Achieving Inclusive Excellence: A Proposal for Introducing Indigenous Studies Academic Programming." The document includes an introduction from Kiara Tantaquidgeon, the president of the Indigenous Student Union.
"As an Indigenous student, I feel it is only right—and not only that but should be expected—that a predominantly white institution claiming native titles and land such as Quinnipiac is, should offer at the bare minimum a minor course of study for students," junior health science studies major Tantaquidgeon wrote in the proposal.
Some of the existing Quinnipiac course offerings that would be adopted into the minor are "Development, Globalization and Colonialism," "Ethics and Public Policy" and "Ancient Food for Thought." The only course currently offered at Quinnipiac that relates specifically to Indigenous studies is a special topics course, HS-300 Native American History.
Tantaquidgeon calls this class, "One of the only courses that specifically teaches students about Native American history that is not whitewashed and colonized."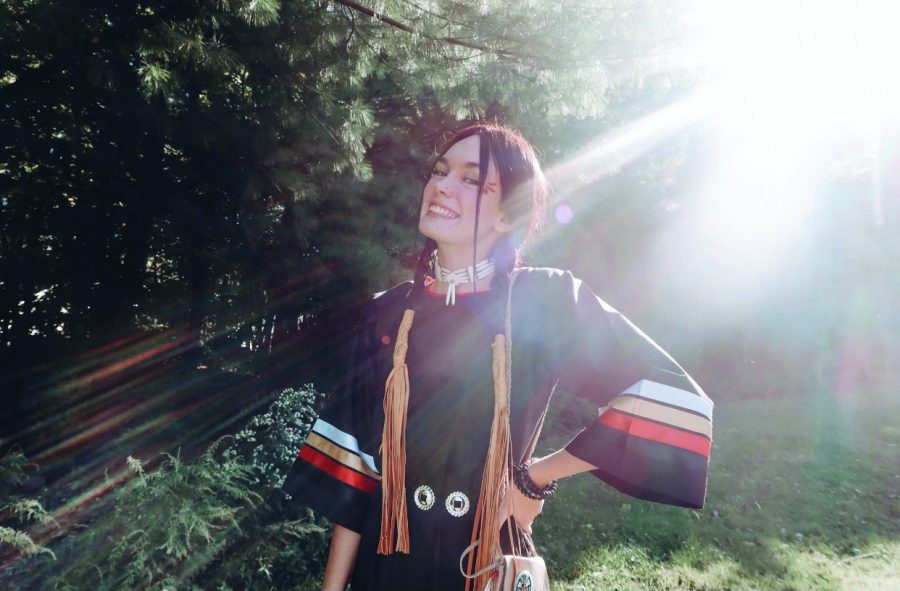 Currently, if students would like to pursue Indigenous coursework, they must create an independent minor by combining courses that Quinnipiac offers. Tantaquidgeon designed her own minor in "Indigenous Cultures/Diversity Studies," the first independent minor to be approved at Quinnipiac in many years.
"Indigenous students, on-campus now and in the future, already have to worry about facilitating their own education at a predominantly white institution," Tantaquidgeon wrote in the proposal. "Now, on top of that, having to worry about spending precious hours that could be spent on schoolwork and extracurricular activities creating a minor about Indigenous studies at a school that is actively profiting off of an Indigenous name on Indigenous land. That is unacceptable."
There are many hurdles that the proposal must clear before becoming a minor, Duffy said.
"In order to get a minor in the books that is a standard that people can adopt, it would have to go through the College of Arts and Sciences Curriculum and Pedagogy Committee and then it would have to be approved by the (Faculty) Senate," Duffy said.
Duffy said that Colello's proposal is ready to be reviewed by the College of Arts and Sciences and the Faculty Senate, but first needs to acquire the support of faculty and administration.
Both Colello and Duffy said that offering Indigenous studies curriculum would be one way to attract Indigenous students to Quinnipiac.
"Right now, Quinnipiac is like 'We don't have Indigenous students so why does it matter?'" Colello said. "We don't have Indigenous students because there is no reason for them to come. We don't have any extra support. Quinnipiac is very expensive, and there are a lot of obstacles in the way for native students coming here which need to be removed because Quinnipiac is called Quinnipiac."