Student by day, DJ by night
[media-credit id=2148 align="alignright" width="333″]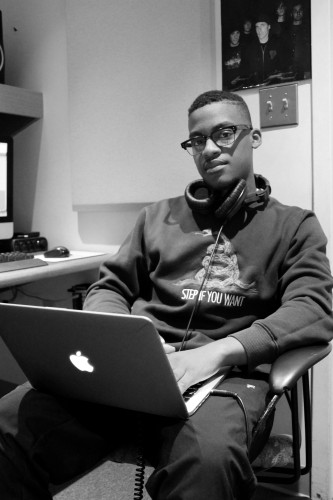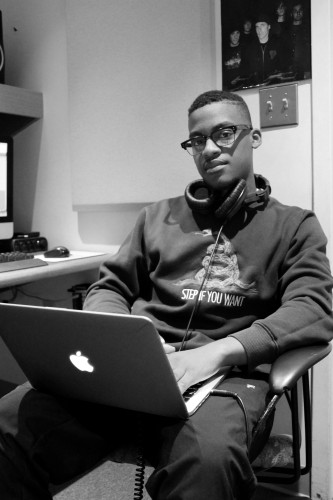 [/media-credit]
If you go to Aunt Chilada's, Toad's Place, Greek Life formals or even some campus events, you may see senior FanonX Rogers as the DJ.
"I love when I think of something on the fly," Rogers said. "I just really love when I do something and people are like 'Holy, did he just do that?'"
Rogers' DJing career began because of the terrible DJ at his senior prom in high school.
"I was right at the DJ booth, giving him suggestions," Rogers said with a laugh.
After prom, Rogers decided to become a DJ himself.
At the time, Rogers did not have the funds for equipment. So, he worked and saved up his money that summer. He got experience back home and whenever he came to Quinnipiac. Rogers eventually upgraded his equipment and his junior year was when DJing really took off for him. People kept asking him to do events and he would try his hardest to always say "yes."So far, Rogers' favorite venue to DJ was the Oakdale Theater for Pi Kappa Phi's Electric Ability Carnival (EAC) in 2015. Rogers will be working EAC again this year on Oct. 6. He is excited to be opening up for the Canadian DJ duo of Dzeko & Torres.
Although this DJ gets to perform at such high-energy places, there are some cons to this lifestyle.
Setting up the equipment takes time, according to Rogers. It is also possible that someone may come up on the stage and end up dropping a drink on the equipment.
"A lot of people only see the good side of it," Rogers said. "You're the first one there and the last one to leave."
DJing has its rough patches, but Rogers does not worry much and keeps himself busy with other activities.
Rogers is a computer science major with an anthropology minor. He is the production manager at WQAQ, the radio station at Quinnipiac.
[media-credit id=2148 align="alignnone" width="300″]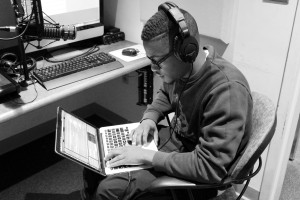 [/media-credit]
WQAQ is offering DJ classes and the first one started this past Saturday at 1 p.m. in Tator Hall 128.
Rogers is also a resident assistant. He works at the tech center and is involved with the engineering club.
With all this involvement, it is not a surprise that one of Rogers' favorite parts of DJing is interacting with the crowd. He likes to play music full of high energy and spontaneity for them.
"I like getting a sense of what they want and just like the vibes going on," Rogers said.
The crowd usually loves music full of high energy and spontaneity.
Senior Manny Gomez, General Manager of WQAQ, believes a great thing about Rogers' DJing is that he knows how to judge the crowd.
"In WQAQ, we call him the "Party Boy" or "the Hype"… He always knows how to hype people up," Gomez said. "He's always very eccentric, he's also very loud when he needs to be, and I think that's what helps him be a good DJ."
Some of Rogers' DJ tactics stem from his idols such as A-Trak, Jazzy Jeff and DJ Craze. His stepfather, a DJ as well, played a role in inspiration and got Rogers turntables and records to practice on.
He finds a lot of his upbeat music from a record pool called DJcity, where you pay a monthly subscription fee and can download music. Rogers also utilizes Sound Cloud, asks others to help him find certain songs, and uses the music of up and coming artists.
Despite all this work, Rogers is modest, especially about his work as a DJ. He does not flaunt his life as a DJ to other people. 
"Sometimes, I feel like I come off bragging, and I don't ever want to come off as bragging," Rogers said.
He would rather have people know about his DJ world through word of mouth.
Senior Miguel Olivares met Rogers during their freshman year. They have stayed friends since then because Rogers is a connected person who is attuned to others' feelings.
"He is very outgoing and nice," Olivares said. "If you need something, he'll do it because he wants to help people."
Rogers' personality is one of positivity. He believes if someone tells you that you suck, you should laugh it off.
"I remember when I started, people told me I suck and that they didn't like me. Now, I'm the cool guy. Positions change," Rogers said. "They don't see you behind closed doors, putting in all the effort and all the hours."
Rogers's future is flexible.
He has original mixes recorded on his hard drive but has not released them for others to listen. He is waiting until he masters the DJ craft. Once he has his own website set up, he intends to put up his work all in one swoop.
Roger thinks he is probably going to do something with his major after graduation. He is likely to embark on the journey of creating software for music applications or becoming an iOS developer. In fact, his senior project is creating an iOS app related to music.
"People kind of limit themselves because they have a lot of things going," Rogers said.  "But if you have a passion, you should definitely try to reach for it."