Rave: Getting into the Halloween spirit
Think you're too old for haunted houses and Halloween monsters? Think again. At the Trail of Terror in Wallingford, parents are encouraged to
[media-credit name="Megan Maher" align="alignright" width="300″]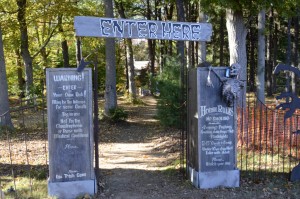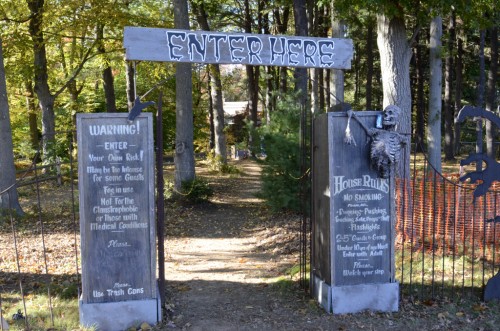 [/media-credit]
think twice before bringing their children to this autumn attraction that truly lives up to its name.
The trail is an outdoor maze with different "rooms" that are decorated for the theme of the year.  This fall, it's a haunted carnival. The staff is made up of volunteers who are dressed to impress, or rather, to scare the crap out of you. Who wouldn't be frighted by a creepy, chainsaw-wielding clown following you around in a dark maze?
The wait is long, as this is a popular place for the brave souls and the friends they tricked into coming, but creepy carnival characters pop out and prey on those in line. It is highly encouraged that you purchase a time-specific ticket online instead of buying general admission at the gate, because they sell out fast. Worried about the price? While it is fairly expensive for the average college student, ringing in at $15-20, a large portion of the proceeds go to the Wallingford Emergency Shelter. Additionally, there's a group discount for parties of 10 if you happen to be thrifty and popular.
If you're worried you'll be too busy screaming and running away to take a commemorative selfie, there is a conveniently located midway point that is great for photo opportunities and also serves food. Score! –C. Millin