Wreck: Deadbeat Dryers
[media-credit name="Erin Kane / Chronicle" align="alignright" width="240″]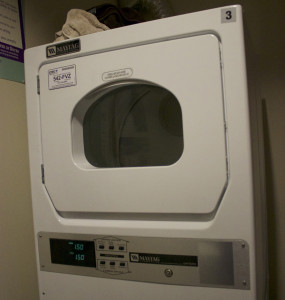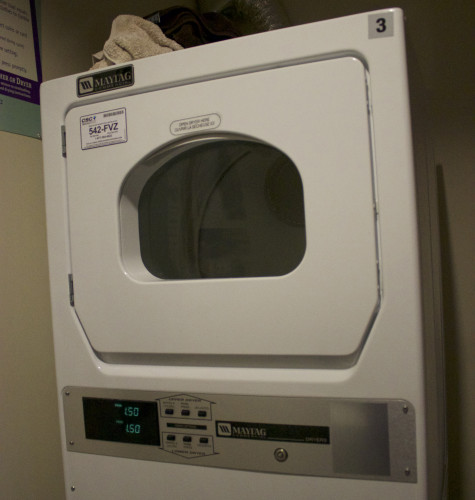 [/media-credit]
I just did my laundry for the first time in two weeks. Is this because I'm a lazy slob? No, it is not. It is because the dryers in my New Village residence hall had been broken for two weeks.
Following the crazy weather we had recently, Quinnipiac's dryers went down. While this could not have been helped, it took QU an unreasonably long amount of time to fix them. People that had done their wash had loads of sopping wet laundry with no way to dry them unless they could track down the few precious dorms that had working machines. Students across campus decorated their rooms with dripping clothes, hanging them anywhere they could find in order to air-dry everything.
Finally, the dryers slowly but surely began to be "fixed." When it appeared the dryers in my building were ready to go, my roommate decided to do her laundry that had been piling up for over a week since the storm. It was all going well until she swiped her card to pay for the dryer, charging her card $1.50. When she did so, the screen on the dryer told her that she still owed $1.25. So she swiped again. Now she owed $1.00. She would have had to swipe her card six times, for a grand total of $9, to use the $1.50 dryer.
This is outrageous. Not only did it take two weeks for the dryers to be fully functional again, students who tried to use seemingly fixed dryers were charged six times the usual amount to dry their clothes. Step it up, QU. The only thing you're drying is our bank accounts. –C. Millin